Ackermann Group starts final phase of $80M Madisonville project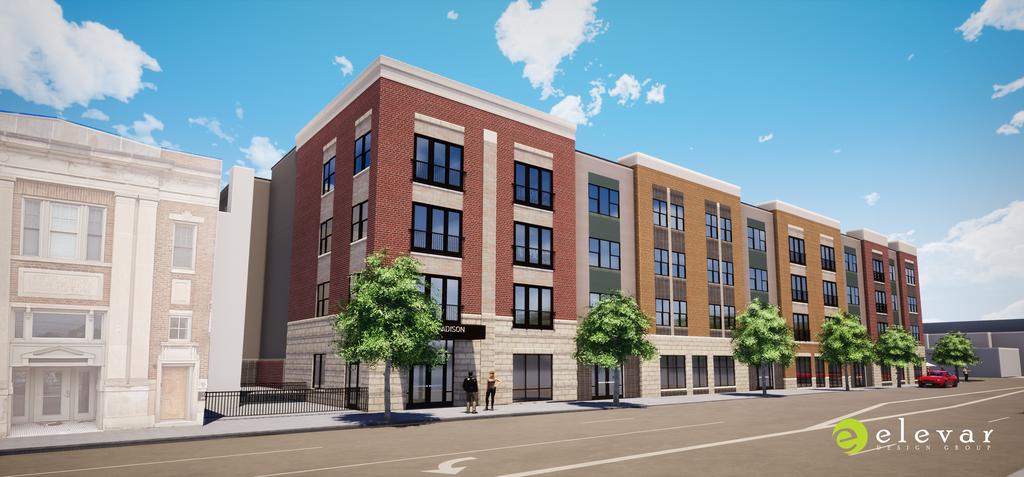 Ackermann Group recently started construction on the third and final phase of its Madamore redevelopment project in the heart of Madisonville, a project that is expected to be a total investment of more than $80 million. The property management and commercial real estate development company, which is now based in Madisonville after moving its headquarters to the first phase of Madamore from Norwood, has already finished the first phase of the project. The second phase, a total of 116 apartments plus street-level commercial space, is well under construction.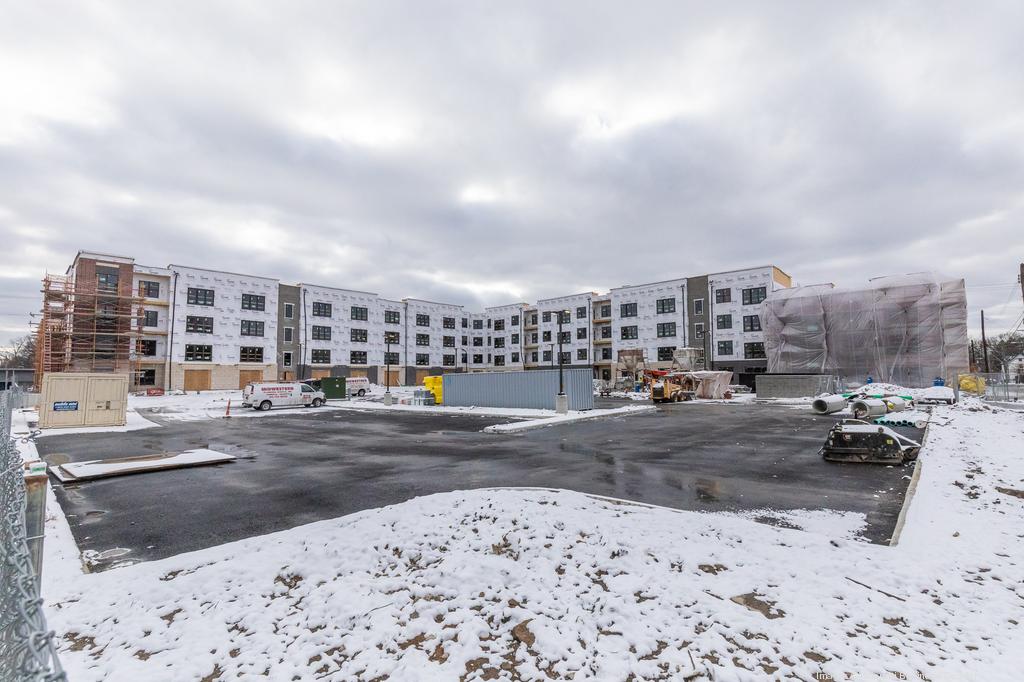 Dobbs Ackermann, CEO of Ackermann Group, said this project's goal was to redevelop the downtown environment of Madisonville, begin to spur commercial activity and redevelopment and help increase home values. He also said he understands there are other needs to fill and that leaders in the community change.
"All we can do is try to adapt as best we can," Ackermann told me. "We still have to keep the mission that was put in place, which is to create a long-term, thriving downtown environment that will last for 100 years."
In total, Madamore will include 310 apartment units and more than 45,000 square feet of commercial space. The first phase of 104 apartments at Madamore, which were completed in spring 2020, are now 86% leased. That includes 20 units that are affordable for those making 80% of the area median income, which are all leased.
The third phase will include more units affordable for those making 80% of the area median income, for a total of 40 affordable units.
A key component of the third phase will be the Madisonville branch of the Cincinnati & Hamilton County Public Library. The library has signed a lease for 9,000 square feet of space in the street-level commercial space that will become a state-of-the-art library.
Ackermann said adding the library to the development "hits every one of our goals."
"This is exactly what we have been trying to create," he said.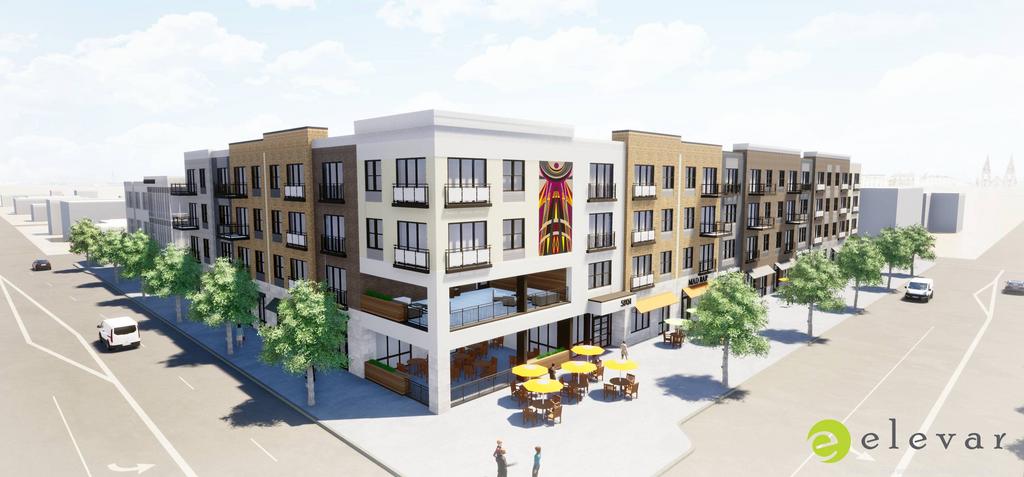 Ackermann Group also will have a block-long public plaza in the third phase of Madamore. Chris Breda, director of development for Ackermann Group, said the plaza will be used for jazz festivals, barbecues and farmers markets. Designed as a community gathering spot, the plaza is being structured within the project to have ongoing funding for operations and programming.
"There are no new plazas being created anywhere like this," Breda told me.
The third phase has been slightly changed, as about 15,000 square feet of space was originally planned as offices. As the demand for office dropped during Covid-19 and has not returned to pre-pandemic levels, the developer decided to use that space for additional apartments.
Ackermann is looking at an additional piece of land, located at the northeast intersection of Whetsel Avenue and Sierra Street, to build 12 to 16 townhomes. He's working with the city to find options to make them affordable for those making 60% to 80% of the area median income, in response to the community wanting more affordable housing in the neighborhood.
Homes For Sale In Madisonville

Sorry we are experiencing system issues. Please try again.

Ackermann Group, the first commercial tenant in Madamore, is paying above market rents for its headquarters at $22 per square foot. The move brought 25 jobs into the city of Cincinnati. It's also helping to show other potential users that you can put class A office space in the middle of Madisonville, Ackermann said.
While Ackermann Group is the only tenant in the commercial space of the first phase, Ackermann expects that to change soon. The first building was delivered early in 2020, right before the novel coronavirus pandemic hit. In the past month, they've had 15 potential tenants show interest in the space.
"We've seen an absolute spike since the first week in January," Ackermann said. "It will happen now. It's just a matter of time and encouraging the right tenants to be part of the overall environment."
He said they are working to attract a number of bars and restaurants that could incorporate live music into their venues.
Ackermann Group is partnering with ArtWorks on building murals and other artwork throughout the three phases of the development. The theme of the murals will be entertainment. The idea is to make this a place where people can go and hear live music.
"ArtWorks is helping make sure we create that environment," Ackermann said.
Al Neyer is building all three phases of Madamore. Elevar Design Group is now the architect for the three-phase development.
The second phase of Madamore is expected to be finished in August 2021. The third and final phase of Madamore is expected to be complete in June or July of 2022.
"Despite all the negative comments, articles, rhetoric and rumors, Madisonville is taking off in a positive way," Ackermann said.
Original Article From Cincinnati Business Courier view